ABOUT
Dog Point Vineyard is New Zealand's largest certified organic vineyard by Biogro NZ. We are family owned and one of the oldest privately established vineyards, located on the hill slopes of the Southern Valleys of Marlborough, New Zealand.
We produce four wines including a sauvignon blanc, and three barrel fermented wines using natural (wild) yeasts including a sauvignon blanc fermented in older French oak barrels (Section 94), a chardonnay and a pinot noir.
Wines are vegan, vegetarian and gluten free reflecting our low interventionist ethos. Our primary focus is producing wines of uncompromising quality that will cellar well.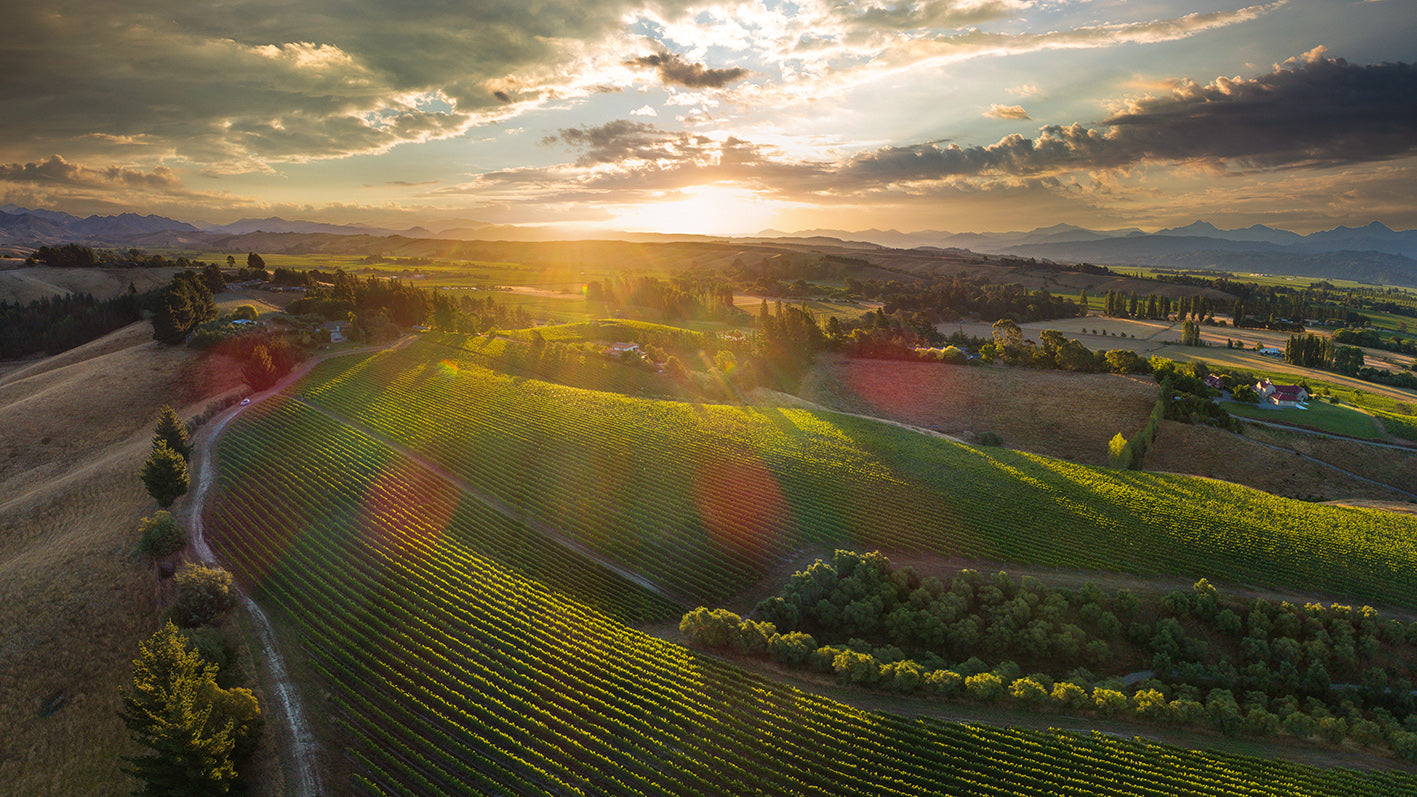 VINEYARD
Dog Point is one of the oldest privately established vineyards in Marlborough with first plantings in the late 1970s. The vineyard is centrally located at the confluence of the smaller brancott and omaka valleys. This location is widely considered to be a very desirable area for grape growing in the southern valleys of Marlborough.

The property is sensitively planted to sauvignon blanc, chardonnay and pinot noir grown under organic principles.
On average our Sauvignon Blanc vines are 25 years old, however the oldest are well over 30 years of age. Section 94, our single vineyard, barrel fermented Sauvignon Blanc vines are 30 years old, and the average vine age for our Chardonnay is 30 years old, with the oldest vines being 40 years old. Our Pinot Noir vines date back to the early 1980s, making some of them approximately 40 years old.
VITICULTURE & SOILS
Marlborough is blessed with one of the sunniest and driest climates in New Zealand. The significant diurnal temperature range between cool nights and sunny days allows ideal conditions for the long slow ripening of grapes.

Soils are crucial to the character of our wine. Most soils have been laid down within the last 14,000 years carved and eroded by glaciers in the high country and carried down to the coast by melt-water rivers.

Older well-established vines are situated on free draining silty clay loams. This is supplemented with more recent plantings on closely planted hillside blocks on soils with a clay loam influence.

Meticulous vineyard practices include low cropping grapes and hand harvested vines.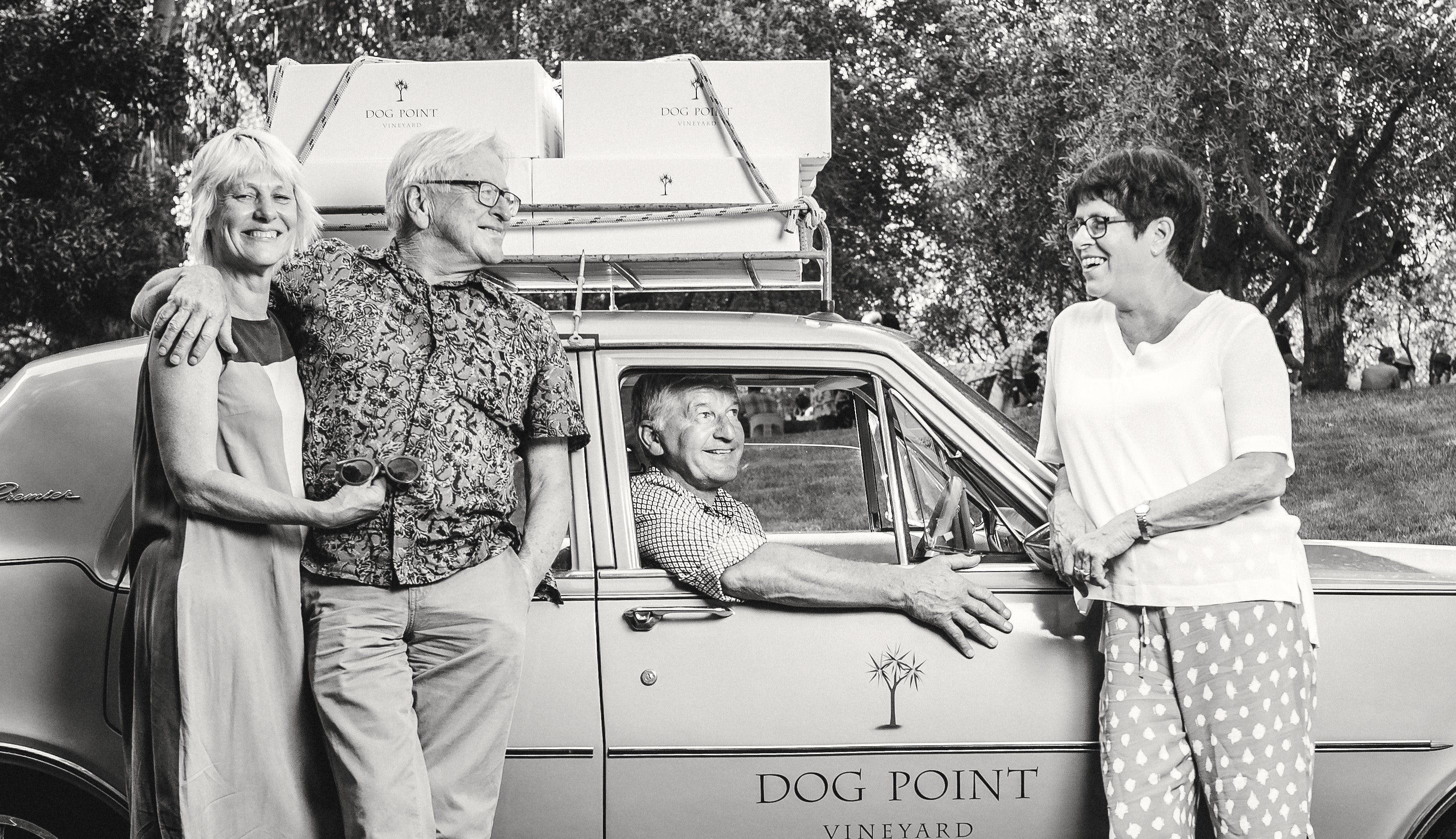 HISTORY
Ivan and Margaret Sutherland were among the earliest Marlborough wine industry pioneers who planted grapes in Marlborough in the late 1970s. While working at Cloudy Bay Vineyards, Ivan met James Healy, where the pair played an integral part of the evolution of the Cloudy Bay brand. Discovering they shared the same aspirations, Ivan & Margaret and James & Wendy returned to a more 'hands-on' approach launching the Dog Point label in 2004 using fruit from the 2002 vintage. Today, with succession plans in place, the next generation of the Sutherland family are now running the day to day operations.
THE NAME
The name Dog Point dates back to the earliest European settlement of Marlborough and the introduction of sheep to the district. These were the days where, due to a lack of fences, boundary riders used boundary keeping dogs to protect the local flocks of sheep. Shepherd's dogs sometimes became lost or wandered off, eventually breeding to form a marauding pack that attacked the same flocks they were meant to be protecting. Over time the settlers were able to remove these wild dogs and the area was named Dog Point. There is now a friendly "pack of dogs" that greet guests at the vineyard.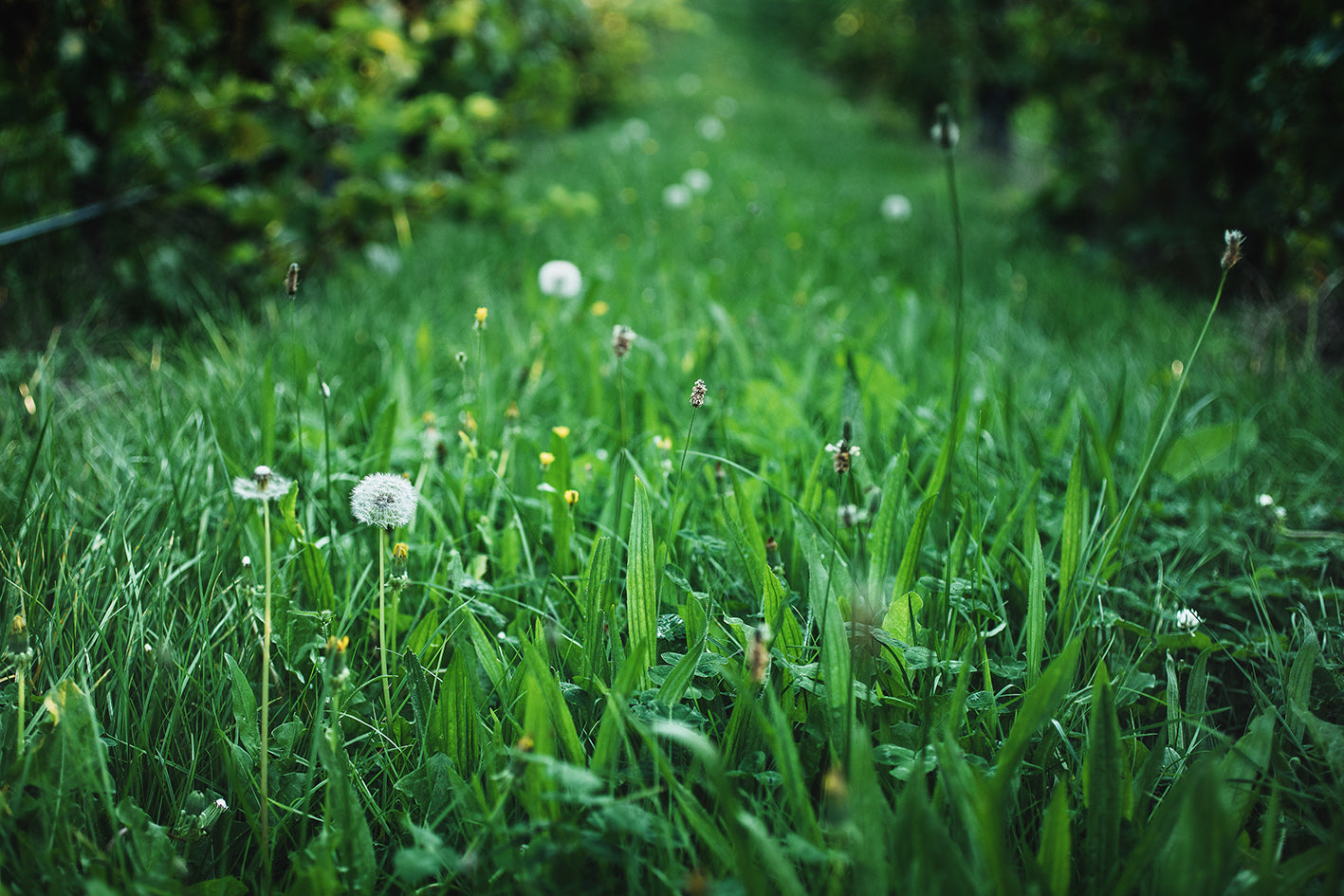 THE PROPERTY: BIODIVERSITY
Dog Point Vineyard is more than just a vineyard. A key part of our organic philosophy is the biodiversity of the property, and so a large area of land at Dog Point is devoted to pasture, landscaped lawn and pond spaces, with native plantings and walkways.

Extensive organic vegetable gardens with roving chickens, and orchards with beehives, take pride of place in the north-eastern corner of the property, surrounded by vines. Olive trees and pine nut trees dot the landscape and are harvested each year for staff and guests to enjoy. Natives have been planted around pond spaces, and alongside Mill Stream, which winds through the property and attracts native birdlife in abundance. 
CABBAGE TREE: TI KOUKA
Dog Point is home to one of New Zealand's cultural and ecological treasures, the 'Ti Kouka'. Commonly known as the cabbage tree, Ti Kouka is an attractive, distinctive and hardy native New Zealand plant.
The Ti Kouka is an endearing feature of the Dog Point landscape, and like our wines, is a natural expression of the land on which it exists.
Given its significance, a stylised version of the Ti Kouka forms part of the Dog Point brand, and features on our logo, label, merchandise and bottle cap.