Organics
Dog Point Vineyard own & operate the largest organic Biogro certified vineyard in New Zealand. 
Since 2009, Dog Point began organic conversion in the vineyards.
We are an authentic working farm property with organic philosophies at the centre, with the focus on producing premium quality wine utilising environmentally friendly and responsible practices that respect the land.
Next time you open a bottle of wine, make sure it's organic.
Watch the video to hear how more about how organics is at the forefront of everything we do today....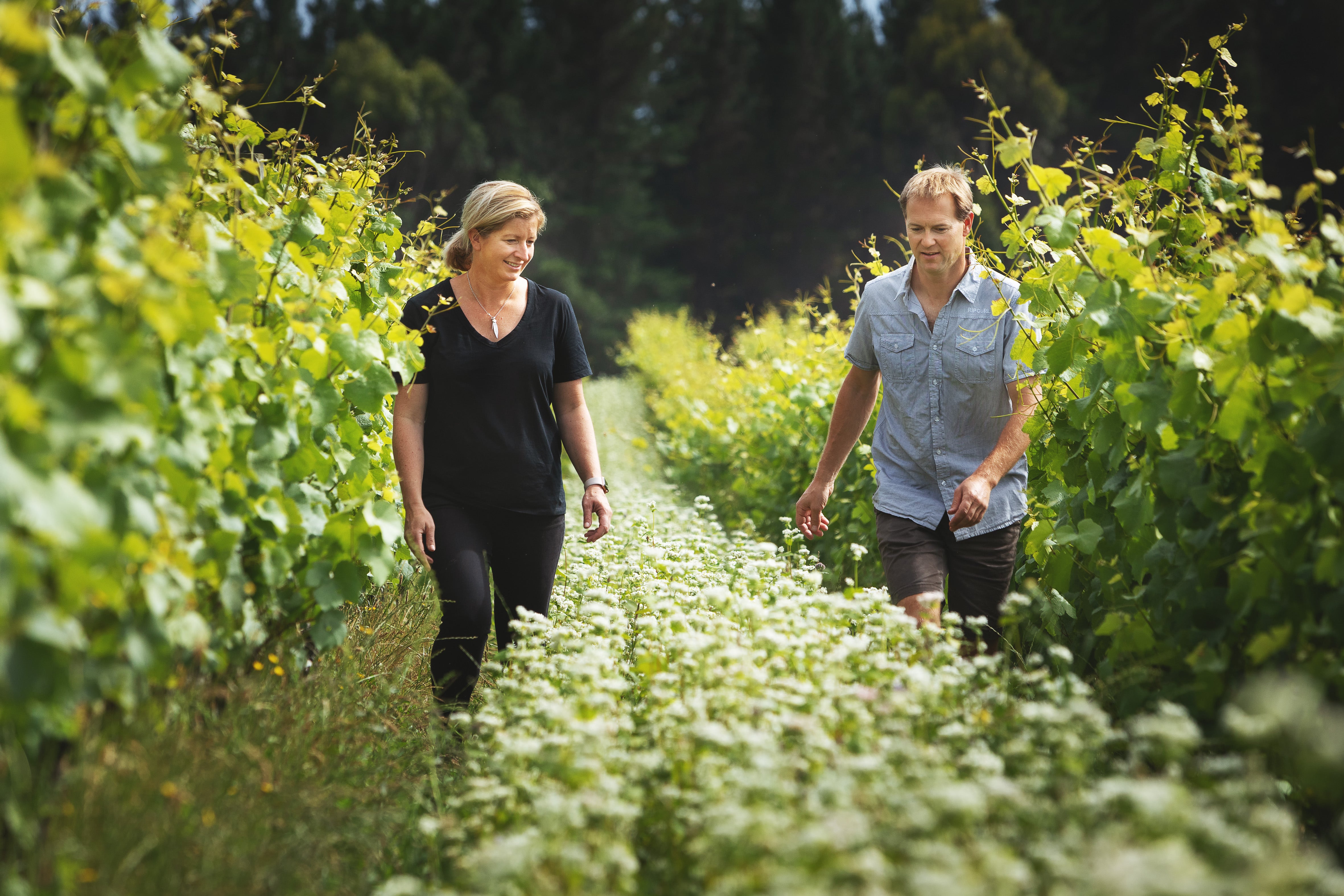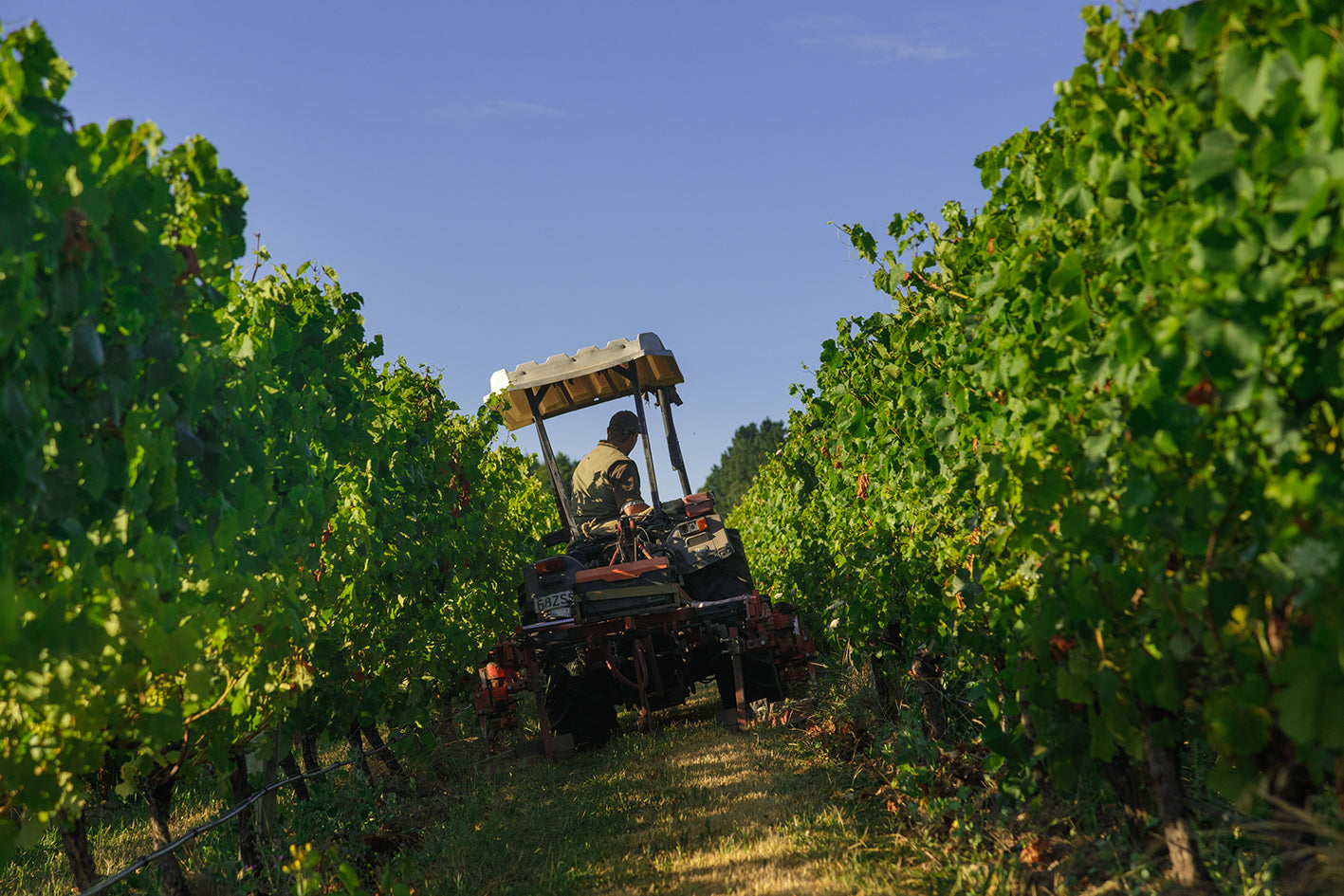 MAKING ORGANICS THE NORM
Over 12 years ago we went all out and converted not just one, but all our vineyards to organic under the Biogro NZ programme. 
One of the initiatives we carry out as part of our organic regime is the turning of vine pruning's and winery waste into mulch to create a healthy organic compost for use on plantings throughout the property. 
We also collect leachate from this process and apply it to the vineyards as fertiliser to help conserve moisture and improve the soil structure.
In spring, we plant cover crops such as buckwheat and phaecelia between the vines to encourage beneficial insects for biological control of insect pests. 
Over the winter months, 2500 sheep and 25 steers are brought onto the property to control grass and weed growth and assist in adding organic matter to the soil. There are also some roving chickens, ducks, a pig and some friendly dogs to greet visitors on arrival.
Why Organics?
Why are organic philosophies at the centre of everything we do? Here are five great reasons: 
- Our wines are produced with the support of natural and biological products only. No synthetic chemicals are used in the making of our wines.
- By following an organic regime, we are producing the healthiest possible vines. This results in flavourful wines that are a true expression of the land.
- The many ecological benefits of organic practices not only protects our land for future generations but also results in healthy soils, healthy waterways, biodiversity and a safe place for bees and other beneficial insects.
- The use of natural products throughout production provides a safe and happy work environment for our hard-working staff.
- We don't use fossil fuel-based fertilisers therefore we store more carbon in our soils - doing out part to counteract climate change. 
Not only is organic wine good for us, it's also good for the land.